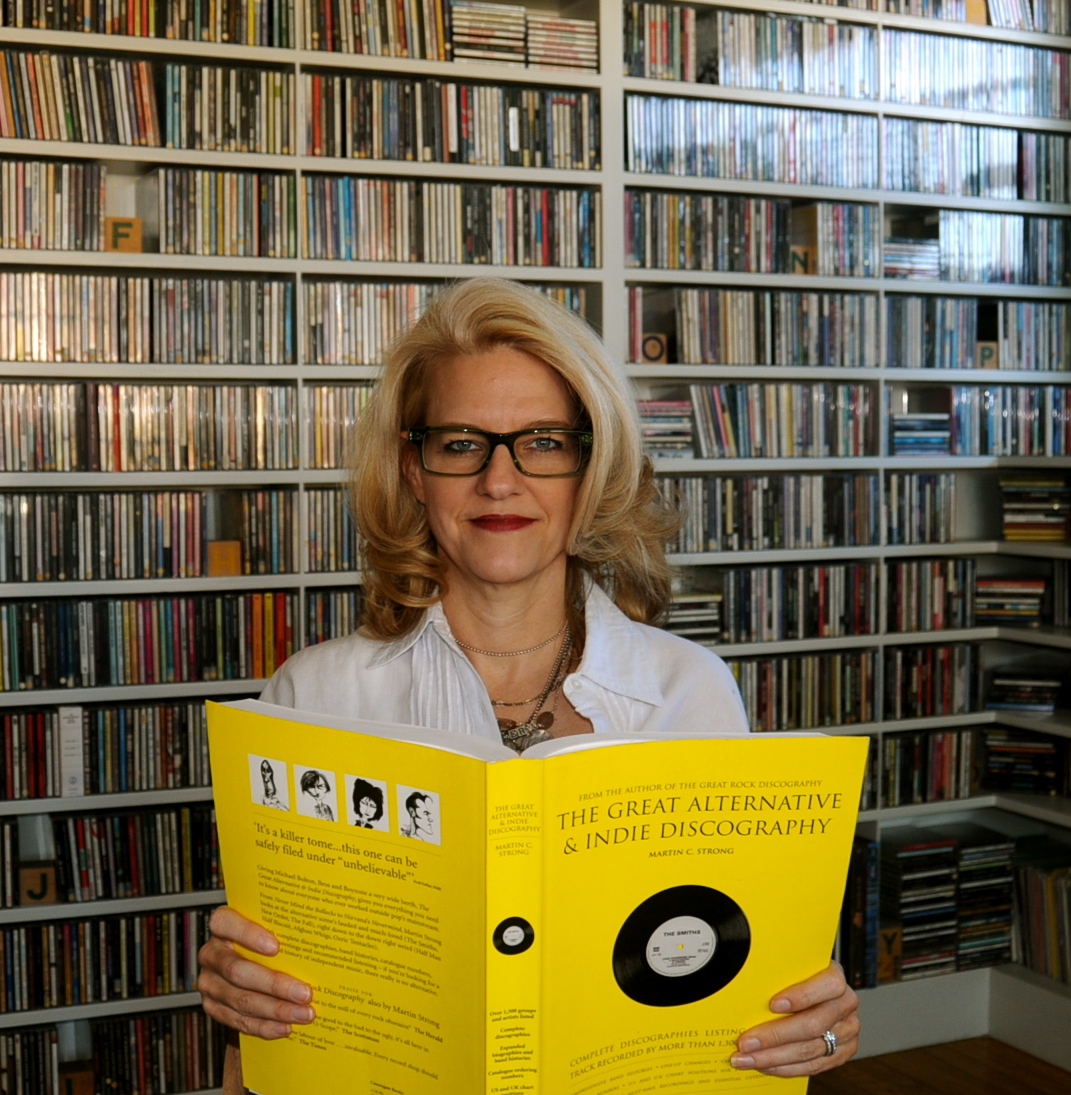 tricia halloran
music supervisor
Tricia Halloran is a new music junkie working as a film and television music supervisor on major features such as Jason Reitman's The Frontrunner andTully, William H. Macy's Krystal, and indie film, One Last Thing.
On the television side, her series/pilot work includes Reitman's Casual for Hulu, Jack Bender/David Kelley's Stephen King adaptation Mr Mercedes, David Schulner and Peter Horton's hit NBC series New Amsterdam, The Big C on Showtime, and seven seasons of Castle for ABC.
For 15 years she was the host of "Brave New World" on KCRW, an epicenter of the indie rock scene as it emerged from a strictly underground college niche into a powerhouse media genre.
television
Coming in 2019: NOS4A2 (AMC), Dead To Me (Netflix)
New Amsterdam - NBC
Producers: Peter Horton, David Schulner
New hit series inspired by Dr. Eric Manheimer's memoir, "Twelve Patients: Life and Death at Bellevue Hospital," and his 15 years as Medical Director at the hospital. Features contemporary music.
Mr. Mercedes - AT&T/Sonar
Producers: Jack Bender and David Kelley
Adaptation of the best-selling Stephen King detective trilogy featuring classic rock gems and legendary blues.
Casual - Hulu/Lionsgate
Producers: Jason Reitman and Helen Estabrook
Music-driven series featuring authentic of-the-moment new music as well as classic funk and soul gems.
* Golden Globes - Best Series Nomination *
The X Files - Fox
Producer/Director: Chris Carter
Diegetic music throughout as well as music-driven, pre-cleared, choreographed dream sequence of hit songs.
Harley & The Davidsons - Discovery Channel
Director: Ciaran Donnelly / Producer: Peter McAleese
Second Chance aka The Frankenstein Code - Fox
Producers: Rand Ravich, Howard Gordon
Castle - ABC
Directors: Rob Bowman, John Terlesky / Producers: Alexi Hawley, Terence Paul Winter, Andrew Marlowe, Rob Bowman, Laurie Zaks
Emerging indie pop songs; major stars for on-camera; custom rock songs written for specific storylines.
American Odyssey - NBC
Director: Peter Horton / Producers: Adam Armas, Nora Kay Foster
Region-specific African music; International conspiracy series.
Fargo - FX
Directors: Adam Bernstein, Colin Bucksey / Producers: Joel Coen, Ethan Coen, Noah Hawley
Sourced obscure vintage blues & pop recordings to match very specific series tone, Season 1.
* Golden Globe Winner, Best Miniseries *
The Big C - Showtime
Directors: Michael Engler, Craig Zisk / Producers: Jenny Bicks, Vivian Cannon, Darlene Hunt , Laura Linney
* Golden Globe Nominated, Best Comedy Series *
* AFI Awards Winner, TV Program Of The Year *
film
Coming in 2019: Extra Innings, The Space Between
The Frontrunner - Director: Jason Reitman
Producers: Jason Reitman, Helen Estabrook, Matt Bai
Starring: Hugh Jackman, Vera Farmiga, JK Simmons
Tully - Director: Jason Reitman
Producers: Diablo Cody, Helen Estabrook
Starring: Charlize Theron, Mackenzie Davis
* Golden Globes - Best Actress Nomination *
Krystal - Director: William H. Macy
Producers: Dan Keston, Rachel Winter
Starring: William H. Macy, Felicity Huffman, Kathy Bates, Rosario Dawson, Nick Robinson
One Last Thing - Director: Tim Rouhana
Producers: Brendan Mason, Alexa Fogel
Starring: Jurnee Smollett-Bell, Joanne Froggatt, Wendell Pierce
Transfatty Lives - Director: Patrick O'Brien
Producer: Doug Pray
* Winner 'Audience Award' - Tribeca Film Festival *
Sugar Mountain - Director: Richard Gray
Producers: Kimberly Garrett, Mike Gillespie
Starring: Jason Momoa, Cary Elwes
* Winner 'Best Short Film' - Methodfest *
* Winner 'Best Drama' - NYC Short Film Festival
* Winner 'Best Drama' - Midwest Independent Film Festival
Dean Quixote - Director: Orion Walker
Producer: Jeffrey Walker
Starring: Brian Poth
radio producer | host | dj
Brave New World - KCRW
Created long-running radio show focusing on emerging and indie artists; first DJ to present Pete Yorn, David Gray, The Eels, Death Cab For Cutie to Los Angeles.
Breakfast With The Beatles - KLSX
Beatles specialty show on Sunday mornings; became a clear audience favorite in a cast of rotating DJs.
Snapshots - KLSX
Sunday morning "Snapshots" show that spotlighted heritage artists; produced shows on Led Zeppelin, Prince, Chrissie Hynde, Stevie Wonder, etc.
Allegro Talent Group
Patty Macmillan
pattymac@allegrotalentgroup.com
(818) 707-4244
30700 Russell Ranch Road Ste #250, Westlake Village, CA 91362